LOW ENERGY HOUSE OSTRACH-EINHART
One family house with office for an electrician. Timber frame construction with douglas fir, prefabricated, inside of outer walls 17cm clay bricks were added.
Having been planned 3D and by transfering the data to the CIM centre costs were low and supervising was child's play.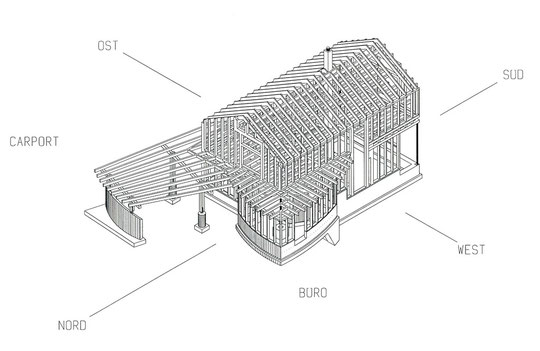 Being designed in 1994 this was the first we realized entirely in 3D.